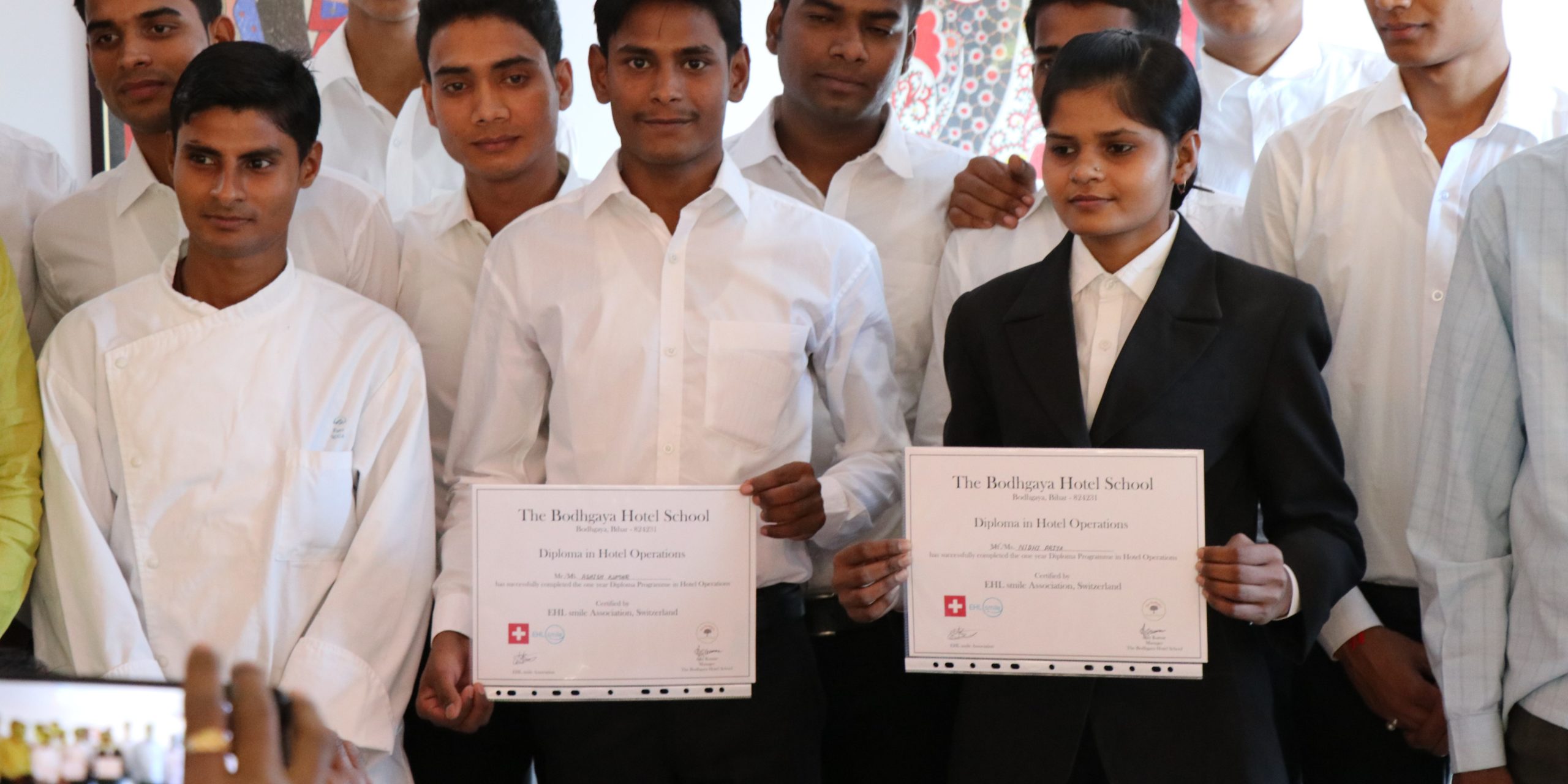 In collaboration with Agragami India, its local partner, and the EHLsmile Association, a non-profit organization created in 1996 by a group of EHL students (Ecole Hôtelière de Lausanne), IFPD set up a hotel & hospitality training center, which allows underprivileged youth to access training and employment in the hotel and restaurant industry.
The Bodhgaya Hotel School (TBHS) is a social venture, which re-invests 100% of the profits of its commercial activities to sustain the poverty reduction programs focusing on health and education implemented in the surrounding villages.
The goals of the project are manifold and complementary:
E

Provide youth with the opportunity to access the labour market and reliable employment;

E

Meet the needs of hotels and restaurants in Bodhgaya by providing them with a qualified workforce;

E

Provide responsible tourists with an opportunity to participate actively in the socio-economic development of the area by staying at TBHS.
Launched in: 2017
Location: Bodhgaya, State of Bihar, India
Local Partner: Agragami India
International Partner: EHL Smile